Fiesta Latina
June 15-18, 2023
We are just emerging from the bubble that was Fiesta Latina 2023. What a lovely four-day event, filled with art, music, dance and thoughtful discussion! We attended the festival three of the four days, and were dazzled by the extraordinary talent it brought to our town.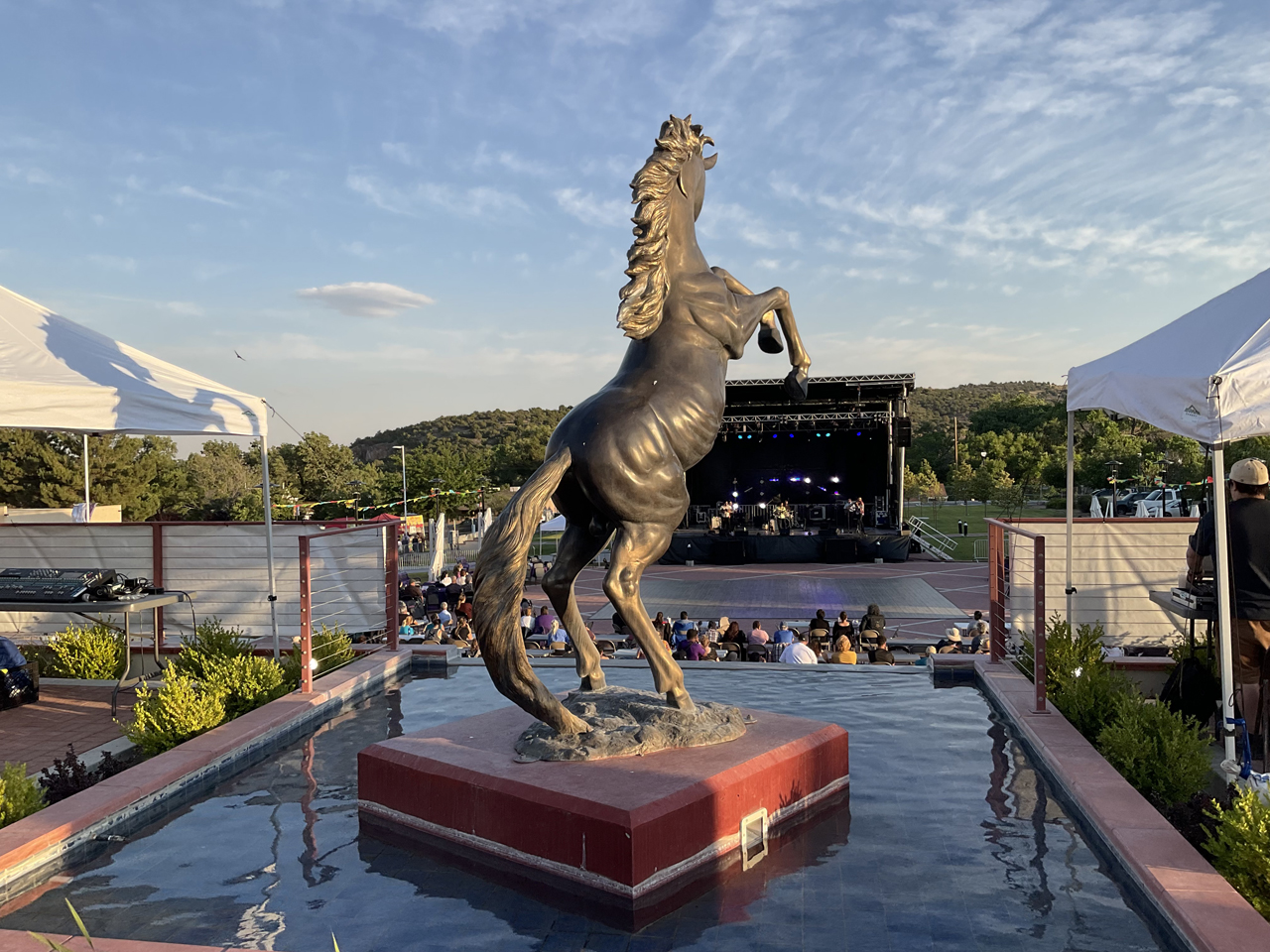 It was an interesting contrast to the Carnitas Musica-Y Mas Festival in 2022. We live less than two blocks from the Fountain Stage at Regents Square on the WNMU campus, and while the music was audible, it was never so loud that it disturbed us, even after four days. By contrast, the music at the Carnitas Musica-Y Mas Festival at Gough Park — a half mile away — was so loud it shook the walls of our house. And it went on until midnight. Repeated calls to Central Dispatch were rebuffed with the claim that since the festival had a permit, there were were no limits on how much noise they could make.
Frustrated by the Town's response, Dennis and I took to social media, where we were promptly and thoroughly savaged. The admins at Grant County Information set aside their policy of not allowing "hate speech, bullying, foul language, name calling ... [or] degrading comments about things like race, religion, culture, sexual orientation, gender or identity", and allowed more than 200 people to pile on. We were accused of racism, told us to "go back to California"(?) and reminded, over and over again, that anyone who wasn't born and raised in Grant County has no right to an opinion, because *they* were here first.
Setting aside for a moment the fact that Anglos stole the land from Mexicans, who stole it from the Apaches ...
I think it's interesting that WNMU was able to hold a four-day event with lots of outdoor concerts less than two blocks away without putting their immediate neighbors through Hell, and somehow the Town of Silver City thinks that reducing the music volume to the point where it doesn't cause extreme distress for the entire town would be an affront to our Hispanic heritage. 'Nuff said.
We loved Mariachi Estrella de Mexico, Silver City's own Mariachi Plata, El Javi andthe Villalobos Brothers. But my personal favorites were the Ballet Folklorico groups who came from El Paso and as far away as Veracruz, Mexico. Here are a few of my favorite photos: