Bridal Wreath Falls Loop
February 23, 2020
We've had wonderful winter rains this year! After a healthy storm on February 21-22, I was eager to see falling water.
More
Hidden Waterfall - Catalina State Park
February 14, 2020
We continue to discover sensory delights on little-known trails of Catalina State Park.
More
Camping Buddies
February 7-8, 2020
Settling the estate of an old friend who passed away has kept us very busy for the last two months, with little time for travel or our favorite outdoor activities. To the rescue came friends Peggy and Charlie, who proposed a one-night campout on public land not far from Tucson.
More
Rediscovering Pima Canyon
January 31, 2020
Has it really been 16 years since we hiked Pima Canyon?
More
Hiking and Hot Springs in Jacumba
January 1-4, 2020
An exploratory trip along the southern fringes of Anza Borrego.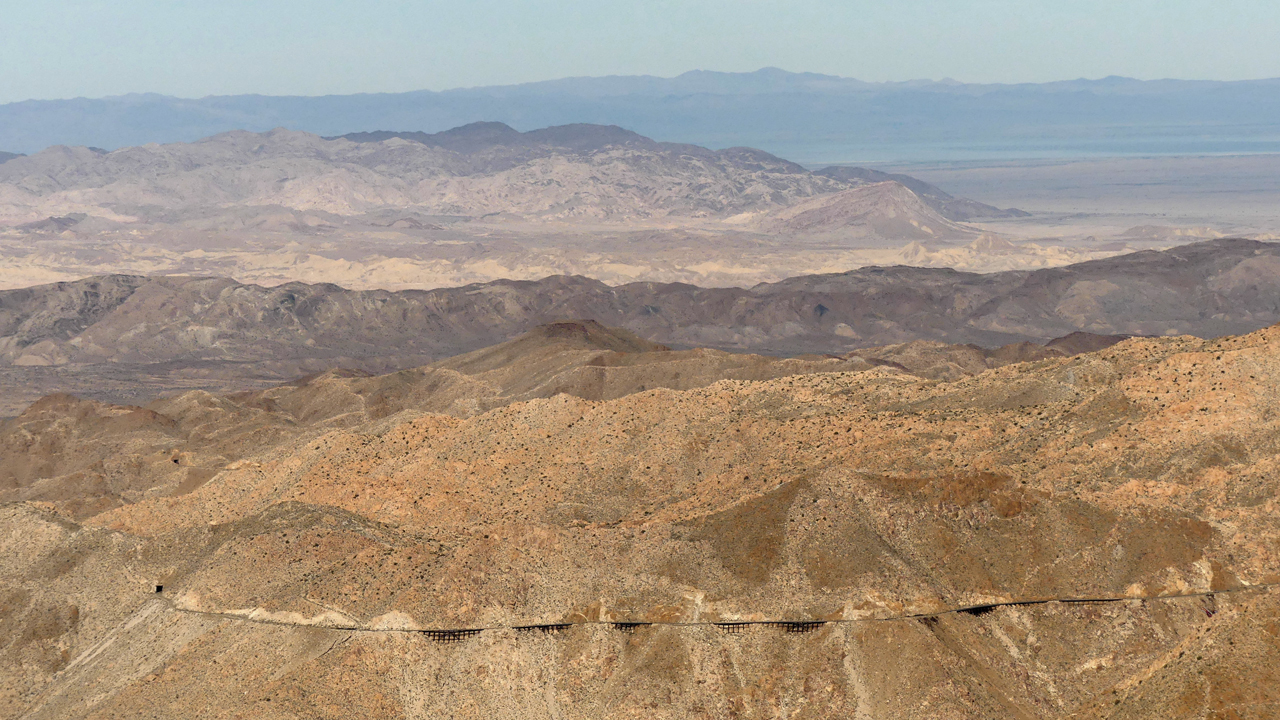 More
Christmas in California
December 22-26, 2019
We usually flee into the hills for holidays, but this Christmas we had a chance to piggy-back on our chosen daughter's trip to Santa Monica and meet our first "granddaughter".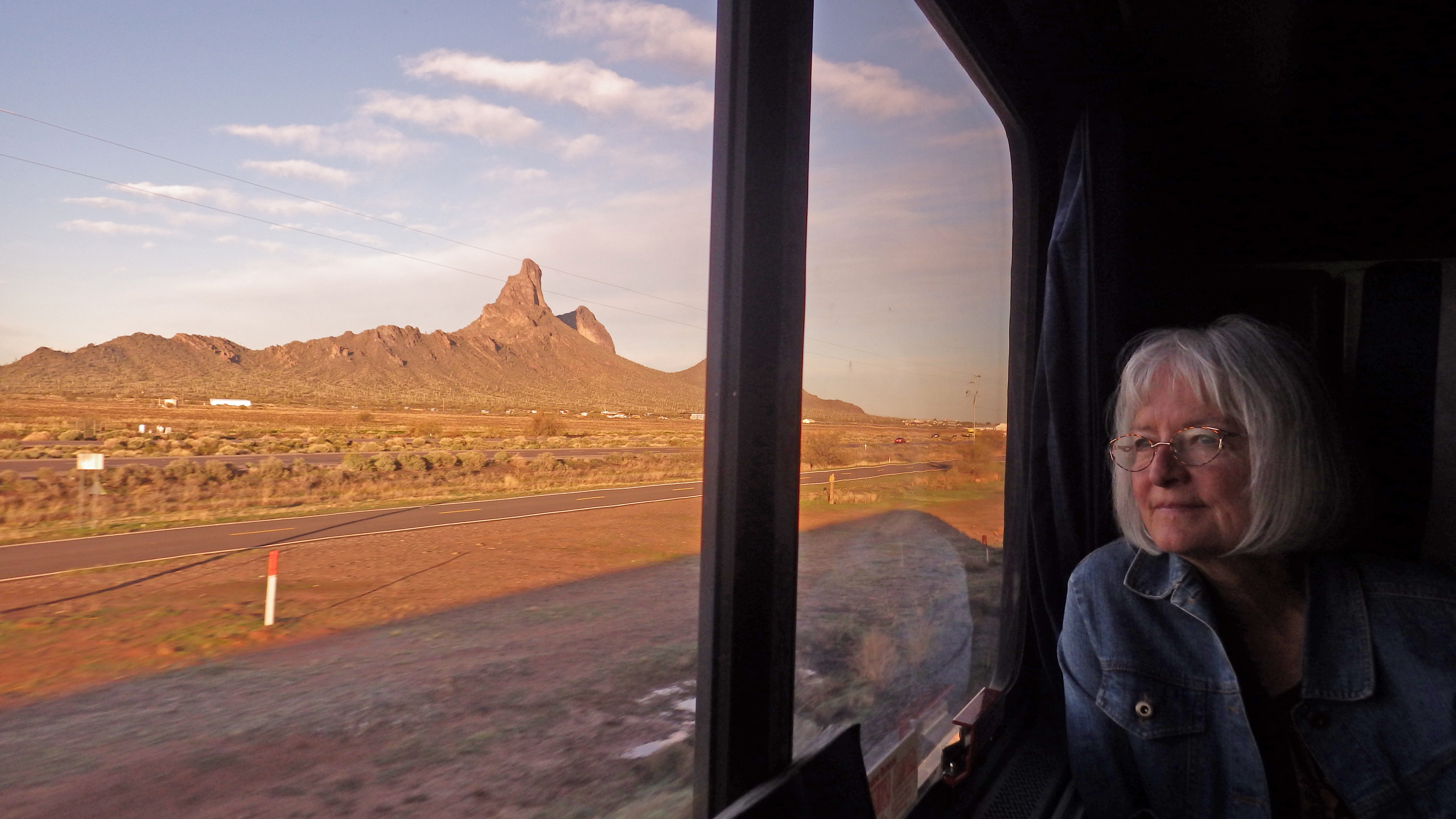 More
In and Around Duncan, Arizona
Exploring one of the least known and astonishingly lovely corners of the Southwest
December 16-19, 2019
A December trip to the Simpson Hotel in Duncan, Arizona, has become something of a holiday tradition for us. A Winter stay at the Simpson is like all your best memories of holidays at your grandmother's house. You can feel the bitter cold skulking around the edges of the building, but inside you are warm and cozy, with a good book and a cat in your lap, listening to the creak of the wood floors and the hum of the gas fireplace\. And after a fabulous breakfast and many cups of coffee, we finally force ourselves to venture outside. Because it's not northern Minnesota after all. It's the Southwest. So of course it's going to be another gorgeous, sunny day to go outside and play.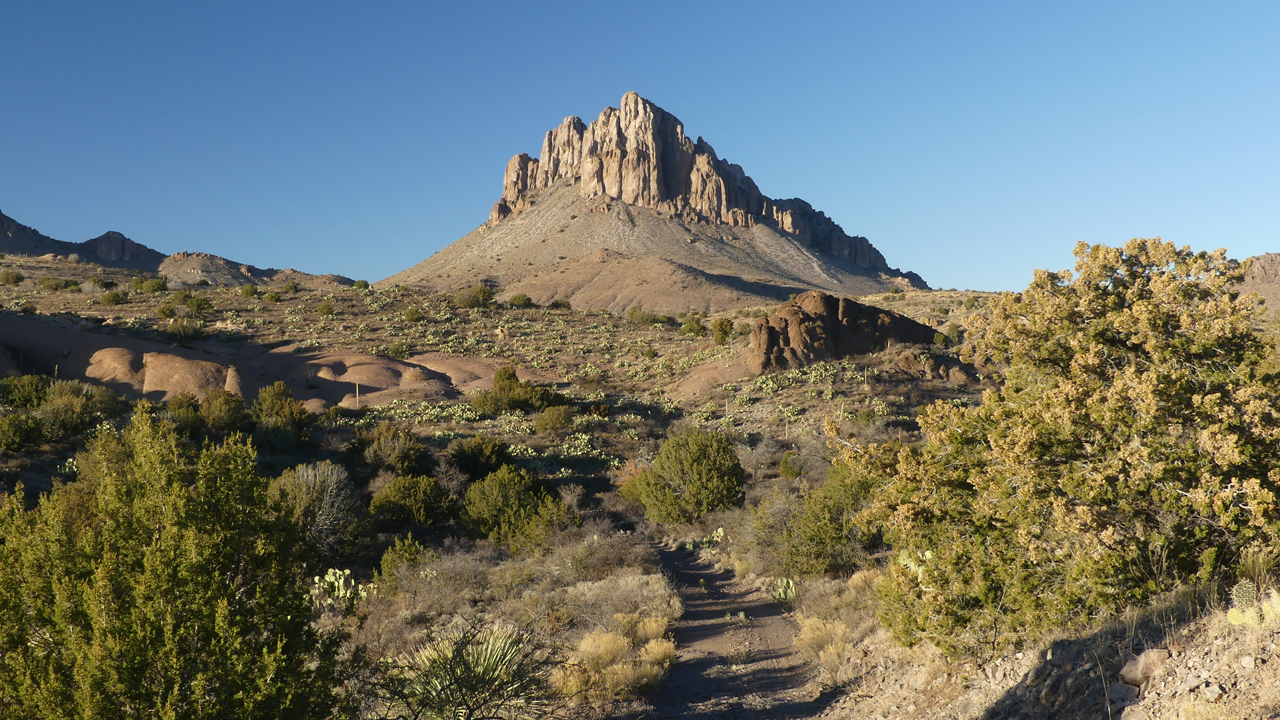 More
Not Everyone's Idea of a "Florida Vacation"
Kilbourne Hole, West Potrillo WSA and Florida Mountains WSA
November 29-December 4, 2019
Those long winter holiday weekends present a special challenge because most of the places we'd like to hike and camp are sleeping under a blanket of snow. We're always looking for new places to explore close to the southern US border. Still, for years we overlooked the Florida Mountains of southern New Mexico. The Floridas are a small range — only about 12 miles long — but with jagged peaks soaring to nearly 7300', and opportunities aplenty for wilderness exploration.
More
Annual Backpack to Turkey Creek Hot Springs in the Gila Wilderness
September 24-27, 2019
More
Workman Creek, Reynolds Creek, Hells Hole and SAWUURA
September 7-10, 2019
It's been at least 15 years since I spent any time in the Sierra Ancha Mountains. When a friend invited us to spend some time at a camp operated by SAWUURA (Sierra Ancha Wilderness Unitarian Universalist Religious Association), we decided it was time to check out some of the trails in the area.
More
Annual Mirasol Camping Trip to the Gila Wilderness
September 17-19, 2019
It was just our annual Mirasol camping trip to the Gila Wilderness, but the world's first wilderness area never disappoints! Water was high and the forest was awash in summer wildflowers.
More